2nd Dresden International Summer School (DISS 2022)
Dresden, June 19th – 24th, 2022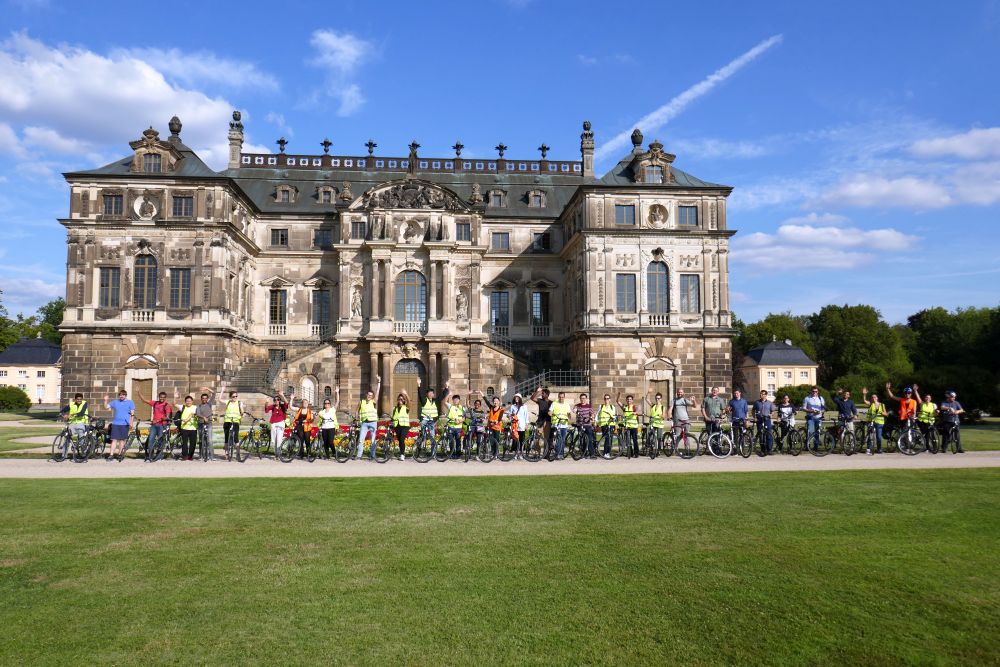 Aim of DISS 2022
The Dresden International Summer School (DISS) is organized by the Research Training Group GRK 2250 "Mineral-bonded composites for enhanced structural impact safety" established in 2017 by the German Research Society (DFG) at the TU Dresden.

The DISS 2022 will be held at the facilities of the TU Dresden and Leibniz Institute of Polymer Research of Dresden.

The goal of the Summer School is to bring talented master and PhD students working on impact resistance of concrete structures and fiber-reinforced cement-based materials together and give them a comprehensive overview of the state-of-the-art research in the field.

The focus will be on use of textile-reinforced concrete (TRC) and strain-hardening cement-based composites (SHCC) for strengthening of existing concrete structures against impact loading.

Lectures and exercises will be offered on the following topics:
Material design and production of high-performance mineral-based composites
Mechanical characterization and material modelling at high strain rates
Structural design and numerical simulation of strengthened elements
Sustainability assessment


Important dates
March 31, 2022: Deadline for applications
April 22, 2022: Notification of successful candidates
June 19 – 24, 2022: Summer School



Call for applications
Well-qualified master and PhD students are encouraged to apply for participation in the School by March 31, 2022 by sending an email to grk2250@tu-dresden.de including in a single .pdf file the following documents:
Curriculum Vitae
Motivation letter
Recommendation letter by a professor
Important note: due to the limited number of participants not all applicants can be invited to join the Summer School. In cases of equivalent qualifications, the person(s) applying first will be preferred.

Fees
Participation in the DISS 2022 including an attractive social and cultural program is free of charge to all participants.
Beyond that, TU Dresden will cover:
The accommodation costs of international students completely;
50% of travel expenses (according to the forfait costs established by DAAD and available

here

).


Useful information
The number of participants will be limited to 20 top, mostly international master and PhD students additionally to the PhD students of GRK 2250.
At the conclusion of the Summer School a certificate of participation will be issued to all participants.
Credit points, if desired, will be certified as well to the participants who submit a written report either on the results and evaluation of lab exercises.
For informal enquiries, please contact the GRK2250 secretariat (Ms. Martina Awassi, grk2250@tu-dresden.de)



Organizing Committee
Viktor MECHTCHERINE
Cesare SIGNORINI
Martina AWASSI
Marie MELZER
Ameer Hamza AHMED
Hung LE XUAN
Isabela de Paula SALGADO
Ahmed TAWFIK
Photogallery from DISS 2019